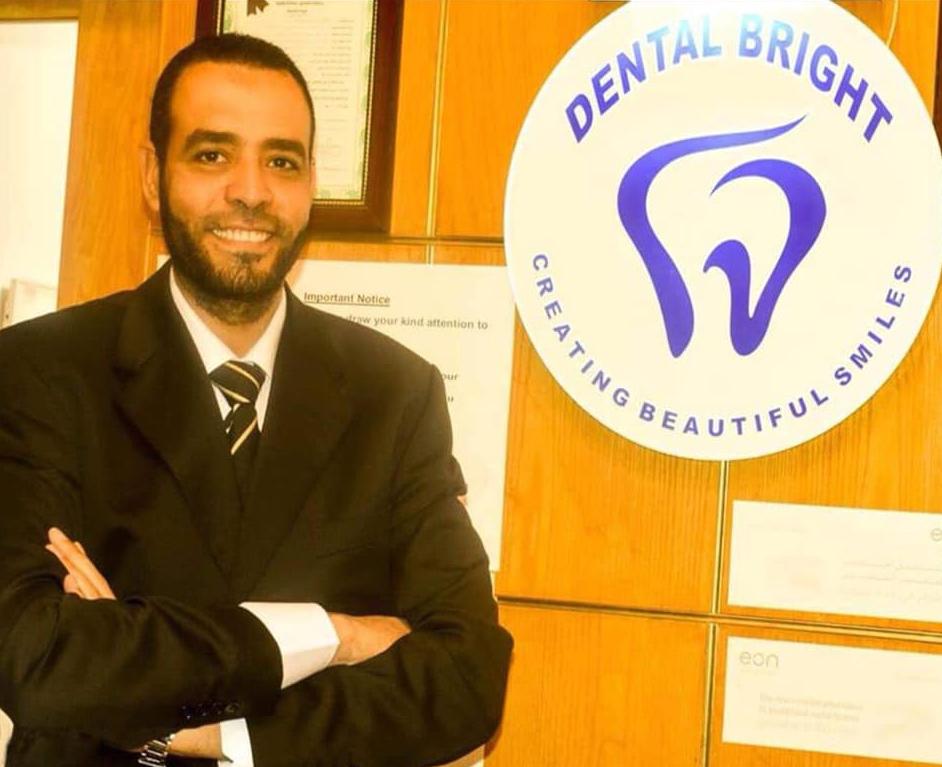 Dr.Farid Shawki obtained his bachelor degree from the faculty of dentistry at cairo University (el kasr el aeny).
Today he is among the most accomplished, talented and skilled dentist in Egypt.
Following his dental school education, he continued to improve his knowledge in the field of cosmetic dentistry, Implantology, and orthodontics by completing several courses and seminars in Egypt, France, USA and Germany.Furthermore, his practice has been established  more than 20 years ago providing the profession's leading dental care procedures using state-of-the-art technology, supplies and equipment.
In addition to that Dr.F.Shawki is a member of International Association for Orthodontics.
As a consequences of seeking for perfection and providing the highest level of dental care , he attended :
Advanced restorative lecture "Enhancing the esthetics and function of teeth"
Advanced endodontic course covering the pro-taper universal Ni-Ti rotary system.
Soft and hard tissue grafting around implants.
EzLase 940, Laser certification of training course.
3M Unitek symposium "Future of intelligent Orthodontics".
Smile makeover – porcelain laminate veneers course.
3M Unitek symposium: New advances in self ligation treatment mechanics and TADS.
ASOI – ICOI – NYU Symposium.
Pre congress course of the 15th DENTSPLY Friadent world symposium 2012.
Focus on  implants in rehabilitation course.
Developing your clinical and management skills symposium.
2nd International dental congress.
Advanced endodontic course, covering the principles of modern endodontic surgery.
15th DENTSPLY friadent world symposium "mastering tissue response successfully".
A successful prosthesis in the final judge after implant placement.
Basic metal ceramic workshop.
Simplicity and efficiency in shaping the root, course.
Navigation and modern implant dentistry concepts, course.
Clinical anatomy of head and neck, course
Mini dental implants, course
Schedule a Virtual Appointment